Imsil: A Mecca For Cheese Lovers!
For most people Imsil is synonymous to cheese or Imsil cheese pizza. Being an ardent lover of cheese and pizza I decided to visit this haven for cheese enthusiasts.
Imsil county is located in Jeollabuk-do, about 30 minutes south of Jeonju. It is a mountainous region with stretches of green pastures that are perfect for raising cattle.
Okay! time for a quick history lesson before we move on. In the mid-1950s, a Catholic priest from Belgium (Korean name Ji Jung-hwan) arrived in the farming village of Imsil. During that time the economy was still recovering from the Korean war.
The priest brought two mountain goats from Belgium and started manufacturing cheese to help improve the income of the local farmers. He started a farmers' milk cooperative which eventually became the Imsil Cheese Factory. Today Imsil is famous for producing high quality domestic cheese and yogurt for the Korean market.

Ji Junghwan's Imsil Cheese Pizza is one of the most popular pizza franchise, and can be found throughout Korea. I have always wondered who the bearded old guy pictured on every box of Imsil cheese pizza was? At one point I thought it maybe a Korean spin on the KFC colonel. But much to my amazement I found out that it is the Belgian missionary priest.
Anyways, now Imsil cheese village is a popular spot for school trips and it's also a fun destination for families. The village offer many facilities including a hands-on cheese experience center, cooking a cheese pork cutlet, visiting a mill etc  If you are not interested in making cheese you can try making goat's milk soap, rice pizza, and cookies at the Korean mill.

The most popular tours is the farm tour. It's pretty cool! You ride around the village on tractors with a guide. You get a tour of the farms and the cheese making facilities. If you're lucky you get to feed the mountain goats and cows or even milk them.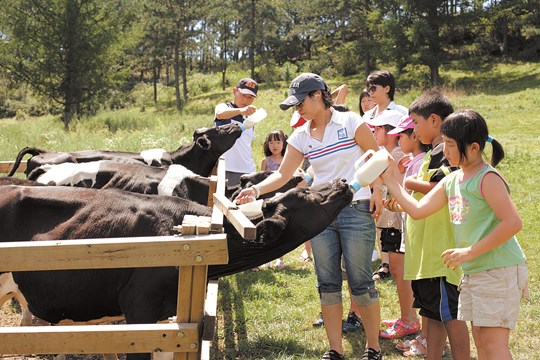 Visitors can also make cheese themselves. The milk from the farm is moved to the factory, which is just 5 minutes away, and processed into cheese. The factory is not equipped for mass-production. The factory produces a variety of cheeses, including cheddar and mozzarella and finely aged Gouda.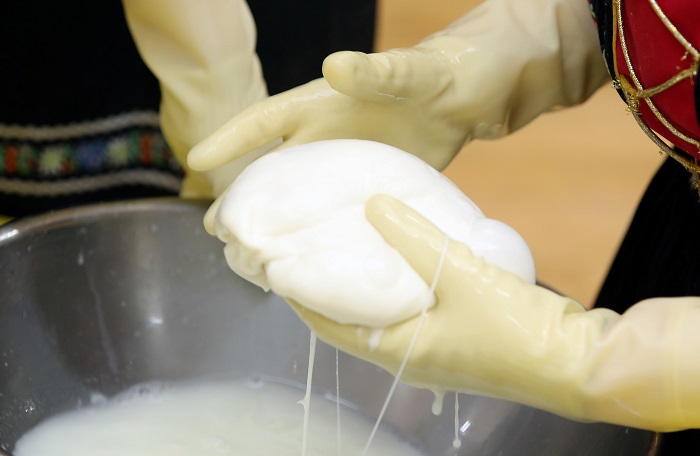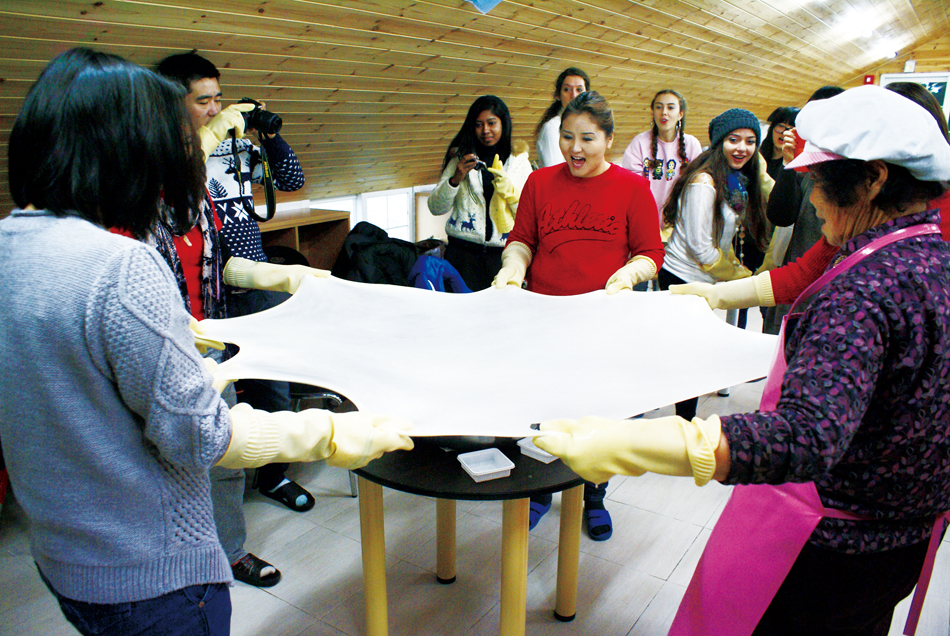 Want to know more about Imsil cheese? Visit Imsil Cheese Theme Park. Cheese Castle, the landmark of this theme park, was built to resemble a European castle. On the first floor of the castle, you can enjoy foods made with Imsil cheese, including premium Korean beef pizza, gold potato pizza, cheese spaghetti etc.
You can learn more about the history of Korean cheese at the Imsil cheese museum and exhibition hall on the second floor.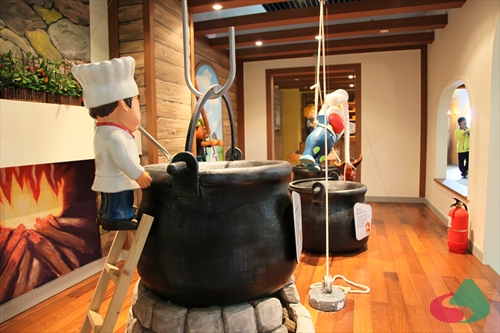 For all the selfie lovers out there, Imsil has some nice spots for taking pictures. There are statues of famous cartoon and storybook characters on the surrounding green hills. Gargamel and Smurfs, a Windmill and A Dog of Flanders and Tom and Jerry being the most popular.
The food places in the village offer all kinds of cheesy treats but if after all that cheese experience you want something else to eat….don't worry! IImsil is also famous for freshwater seafood.
Among a few must try dishes that the locals rave about are : 다슬기탕 (marsh snail soup), 붕어찜 (steamed carp) and 용궁탕 which literally translates to underwater palace.
다슬기탕 (marsh snail soup)
This soup is one of the most popular hangover cures in Korea. The soup is made with fresh marsh snails. It has a clean, refreshing umami flavor.
용궁탕
Like numerous other foods in Korea, this soup is good for Stamina.Asian soft-shell turtles are considered a power food. It is a delicacy and it's a bit pricey. The soup is made by boiling fresh soft-shelled turtles, ginger, jujube, garlic, chestnut, licorice, and other healthy ingredients.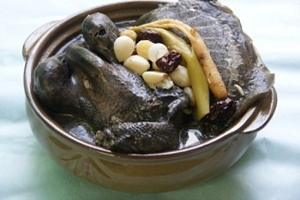 However, since not everyone is down with eating soft shell turtles plus they are expensive other variations of the soup include seafood with ginger, jujube, garlic, chestnut etc.
붕어찜 (steamed carp)
As the name suggests, this is crucian carp with  radish and dried greens marinated and steamed. It is an excellent slightly spicy fish dish..
Imsil is a picturesque, quiet village that is worth a visit. It's easy to get to and will undeniably be an amazing experience.